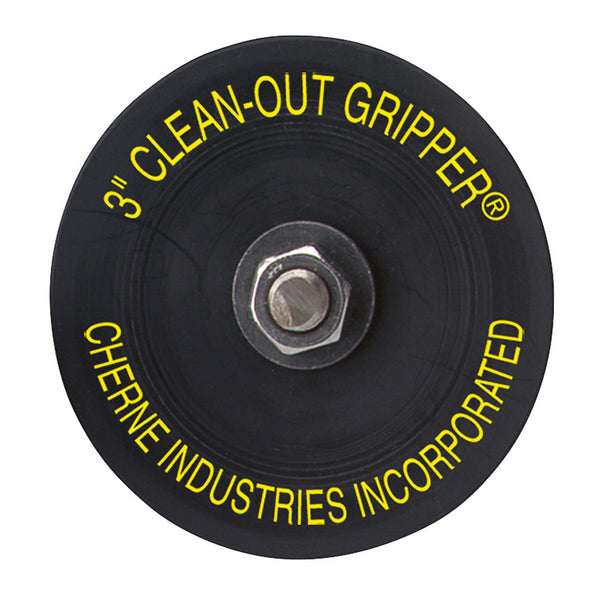 FREE
SHIPPING
100% MONEY
BACK GUARANTEE
ONLINE
SUPPORT 24/7
Availability:
Out Of Stock
The Cherne 3" Clean-Out Gripper® Plug is the perfect solution for sealing damaged threads in your plumbing system. Made with glass-reinforced ABS plastic, this plug is not only durable but also guarantees a secure seal.
One of the standout features of this plug is its ability to seal any damaged threads, providing a reliable solution for any plumbing issue. The glass-reinforced ABS plastic construction ensures that this plug can withstand the demands of your plumbing system, making it a long-lasting and reliable choice.
The black color of this plug blends seamlessly with cast-iron pipes, ensuring a seamless and professional appearance. The stainless steel hardware adds to the durability of this plug, making it resistant to corrosion and wear.
This plug is available in NPT sizes, including the hard-to-find 3½" size, making it versatile and suitable for a range of plumbing applications. The natural rubber threaded o-ring ensures a positive seal, providing peace of mind and preventing any leaks or damage.
In terms of specifications, this plug has a usage range of 3.23"-3.5" and a nominal size of 3". It can handle a maximum back pressure of 17 PSI 40 FT. With a length of 2.2" and a weight of 3.5 oz, this plug is compact and lightweight, making it easy to handle and install.
For more information about the Cherne 3" Clean-Out Gripper® Plug, please contact our Enivo Design Product sales team. You can reach us via the phone number or chat widget at the bottom of the screen. Our team is ready to assist you with any questions or concerns you may have.
Orders are shipped within 2-3 business days. We ship UPS and the tracking number will be emailed. As always, feel free to call 866-514-3684 or email sales@envirodesignproducts.com for any questions.