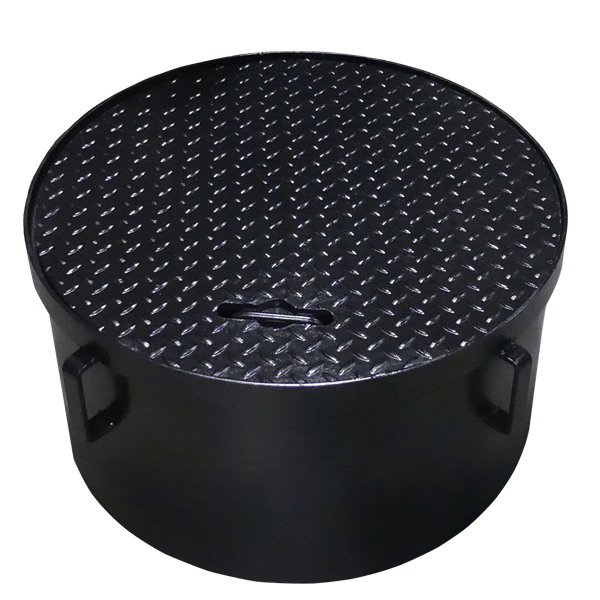 FREE
SHIPPING
100% MONEY
BACK GUARANTEE
ONLINE
SUPPORT 24/7
Availability:
Out Of Stock
The Emco Wheaton A0717 Series Steel Manholes are highly durable and slip-resistant access points designed for easy maintenance of underground storage, monitoring, and containment facilities. With a wide range of sizes, skirting materials, and lid options available, you can customize these manholes to suit your specific needs.
One of the key features of these manholes is their compliance with AASHTO H20 Wheel Loading standards, ensuring their strength and durability. The diamond plate steel lid provides a sturdy and slip-resistant surface, while the hot rolled steel skirt adds further reinforcement. Concrete anchors are included for secure installation, and the T-bar frame offers additional stability.
The manhole is equipped with a recessed handle for easy opening and closing. The lid itself is made of 3/8" thick steel, providing excellent strength and protection. The lay-in lid design simplifies installation and maintenance.
The lid is black in color, giving it a sleek and professional appearance. It has a diameter of 23.6", while the overall diameter of the manhole is 24.5". The clearhole ID (inner diameter) is 21.6", and the skirt ID is 23". The overall height of the manhole is 13". With a weight of 88 lb, it is sturdy and robust.
For more information about this product or to discuss your specific requirements, please contact the Enivo Design Product sales team. You can reach us via phone at [phone number] or through the chat widget located at the bottom of your screen. Our knowledgeable team is ready to assist you in finding the perfect solution for your needs.
Orders are shipped within 2-3 business days. We ship UPS and the tracking number will be emailed. As always, feel free to call 866-514-3684 or email sales@envirodesignproducts.com for any questions.