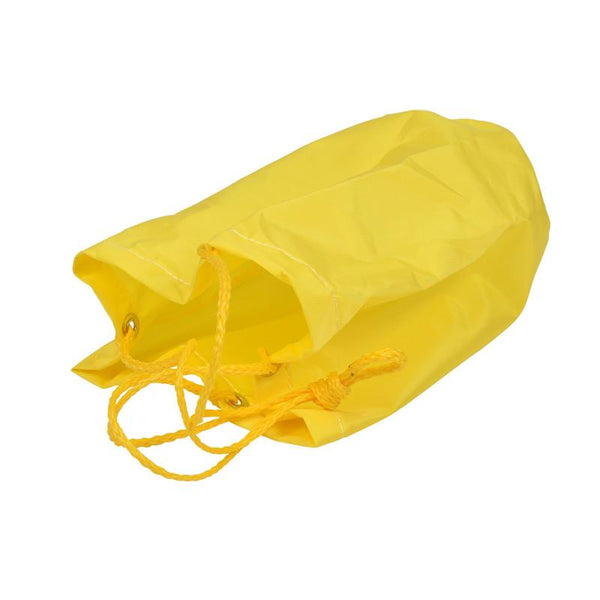 FREE
SHIPPING
100% MONEY
BACK GUARANTEE
ONLINE
SUPPORT 24/7
Availability:
Out Of Stock
The Cherne® Air-Loc® 6-10" Parachute is a must-have tool for any sewer line professional. Made from lightweight nylon, this parachute is designed to make your job easier and more efficient.
With the Cherne® Air-Loc® 6-10" Parachute, you can easily work with a line stringer through wet or dry lines. No more struggling to string a 300' section of sewer line - this parachute can get the job done in under a minute, without any risk of plugging the line.
The durability and reliability of this parachute are unmatched. Made from high-quality nylon, it can withstand the toughest conditions and provide long-lasting performance. Whether you're working in a residential area or a commercial site, this parachute will meet all your needs.
But the Cherne® Air-Loc® 6-10" Parachute is not just about functionality - it's also about convenience. Its lightweight design makes it easy to carry and maneuver, reducing fatigue and increasing productivity. You can trust this parachute to get the job done quickly and efficiently.
If you're looking for a reliable and efficient solution for your sewer line needs, look no further than the Cherne® Air-Loc® 6-10" Parachute. Contact our Enivo Design Product sales team today for more information. You can reach us via phone at [phone number] or through the chat widget at the bottom of the screen. We're here to assist you and provide you with the best products for your business.
Orders are shipped within 2-3 business days. We ship UPS and the tracking number will be emailed. As always, feel free to call 866-514-3684 or email sales@envirodesignproducts.com for any questions.