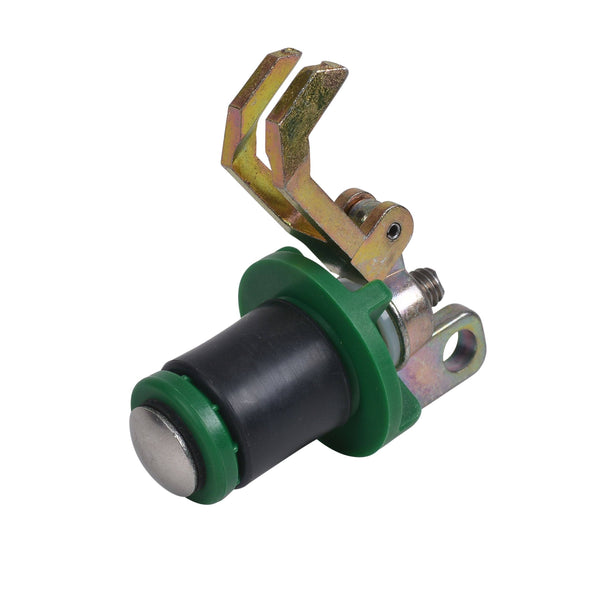 FREE
SHIPPING
100% MONEY
BACK GUARANTEE
ONLINE
SUPPORT 24/7
Availability:
Out Of Stock
The Cherne 2" Monitor Well Locking Plug is the perfect solution for sealing monitor wells. It is designed to meet all EPA requirements for locking plugs, ensuring that you are in compliance with regulations.
This high-quality plug features a petro-chemical resistant Estaloc™ plastic top and bottom plates, making it durable and long-lasting. The stainless steel carriage bolt adds extra strength and stability. The yellow chromate-coated locking latch provides a secure seal, giving you peace of mind.
The Cherne 2" Monitor Well Locking Plug is sized to seal Sch. 40 piping, making it versatile and easy to use. It can also seal Schedule 5 pipe for 2" and 4" sizes. The petroleum resistant nitrile o-ring ensures a tight and reliable seal.
For added security, this plug works with Cherne's solid brass padlock or #2 Masterlock® padlock. You can trust that your monitor well will be securely sealed.
If you have any questions or need more information about the Cherne 2" Monitor Well Locking Plug, please don't hesitate to contact our Enivo Design Product sales team. You can reach us via the phone number or chat widget at the bottom of the screen. We are here to help you find the perfect solution for your needs.
Orders are shipped within 2-3 business days. We ship UPS and the tracking number will be emailed. As always, feel free to call 866-514-3684 or email sales@envirodesignproducts.com for any questions.