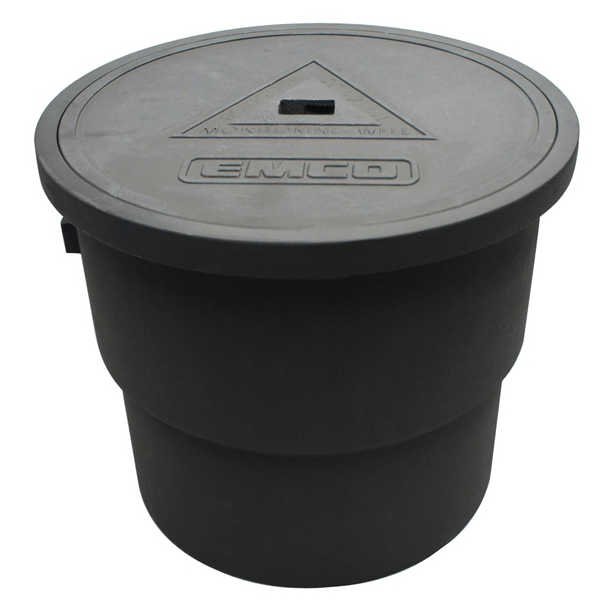 FREE
SHIPPING
100% MONEY
BACK GUARANTEE
ONLINE
SUPPORT 24/7
Availability:
Out Of Stock
The Monitoring Manhole Cover, Round 14"x12" Aluminum Skirt & Lid is a high-quality and durable solution for your monitoring well needs. Designed with corrosion-free components, this manhole cover is made of hard coat anodized aluminum, ensuring its longevity and resistance to rust.
One of the standout features of this manhole cover is its lockable design, providing added security and preventing unauthorized access. The heavy-duty lid is reinforced and equipped with a water-tight seal, ensuring that no water or debris can enter the well. This is crucial for maintaining accurate monitoring results and protecting the integrity of your well.
With a maximum diameter of 14" and an overall height of 12", this manhole cover is suitable for a variety of well sizes. It features a cast aluminum lid and skirt, adding to its durability and strength. The lockable plate adds an extra layer of security, giving you peace of mind knowing that your well is protected.
Please note that the T-handle is available for purchase separately and is required for operation. This handle allows for easy opening and closing of the manhole cover, making maintenance and monitoring tasks more convenient.
In addition to its impressive features, this manhole cover meets AASHTO H20 wheel loading standards, ensuring its ability to withstand heavy loads and traffic. This makes it suitable for use in various applications, including industrial sites and public areas.
For more information about the Monitoring Manhole Cover, Round 14"x12" Aluminum Skirt & Lid, please contact our Enivo Design Product sales team. You can reach us by phone or through the chat widget located at the bottom of the screen. Our knowledgeable team is ready to assist you and provide any additional details you may need.
Orders are shipped within 2-3 business days. We ship UPS and the tracking number will be emailed. As always, feel free to call 866-514-3684 or email sales@envirodesignproducts.com for any questions.