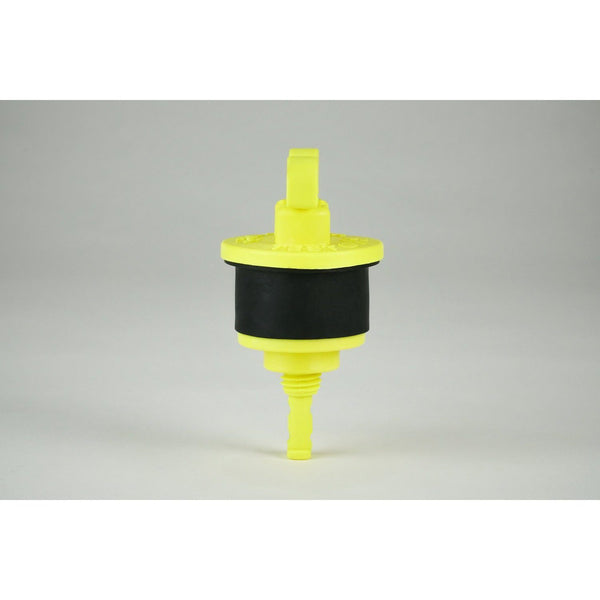 FREE
SHIPPING
100% MONEY
BACK GUARANTEE
ONLINE
SUPPORT 24/7
Availability:
Out Of Stock
The 2" Yellow EasyLock SCH 40 Water Monitoring Well Plug is a reliable and cost-effective solution for securing water monitoring wells. Made from durable Gallonass filled nylon, this plug is designed to withstand high temperatures and chemicals, ensuring long-lasting performance.
One of the standout features of this plug is its unique locking hole design, which keeps padlocks centered even in tight areas. This ensures a secure fit and prevents the padlock from coming into contact with the manhole's interior. Additionally, the plug has a deep dimension that provides added security by firmly gripping the well casing.
The 100% nylon construction of this plug makes it completely inert and eliminates the risk of corrosion. It also comes with a test well and warning label for added convenience and safety. The dual instrument tethering attachment at the base allows for easy attachment of monitoring instruments.
The plug features a dual Santoprene rubber gasket, providing a reliable liquid and air seal. It is designed to fit Sched. 40 well casings, making it versatile and compatible with a variety of installations.
Enviro Design Products is proud to be an authorized distributor of Koby Environmental's high-quality American made products. Koby Environmental has a long history of designing and manufacturing reliable groundwater and soil testing equipment since 1989.
For more information about the 2" Yellow EasyLock SCH 40 Water Monitoring Well Plug or to place an order, please contact our sales team. You can reach us by phone or through the chat widget located at the bottom of the screen. Our knowledgeable team is ready to assist you with any questions or inquiries you may have.
Orders are shipped within 2-3 business days. We ship UPS and the tracking number will be emailed. As always, feel free to call 866-514-3684 or email sales@envirodesignproducts.com for any questions.